Meet Our Hillsboro Dental Team
Becki H., Office Manager, Dental Assistant, Anesthesia Assistant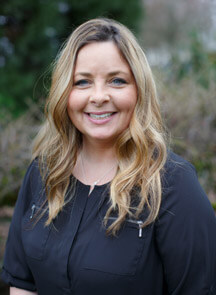 Becki joined our practice in 2000 and has 17 years of experience in her field. Originally from Seattle, WA, she earned her associate's degree in healthcare administration from the University of Phoenix and is a graduate of Concord's dental assisting program. She is also licensed in anesthesia assisting. One of Becki's favorite things about her job is the opportunity to meet new and interesting people as well as getting to know our patients. She has a wonderful husband and two great kids, and loves spending time with her family. Becki's interests outside of dentistry include running, surfing, scuba diving, paddle boarding, and donating her time to charity.
One interesting fact about Becki: She knows and can recite the lines from most movies and has knowledge of random trivia (she loves Jeopardy!).
---
Stefanie J., Office Administrator, Social Media Manager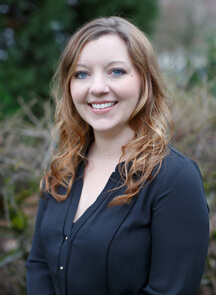 Stefanie became a member of our in 2013 and is a graduate of Oregon State University. As our office administrator, she loves meeting new people and getting to know them. Her sunny personality and caring nature make her a perfect fit for her position. Stefanie's duties include scheduling appointments, answering patients' questions, and confirming benefits with insurance providers. She and her husband have a daughter and a giant cat. When she's not helping our patients and keeping the office running smoothly, Stefanie enjoys baking, cooking, working out, trying new restaurants, working in the yard, sewing, crafts, and spending time with her family.
One interesting fact about Stefanie: She's adopted!
---
Cassi T., Registered Dental Assistant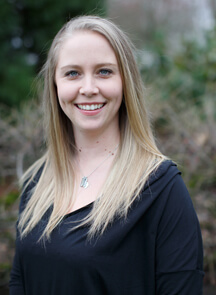 Cassi joined our team in 2012 with her EFDA certification and her degree from Anthem College. She loves interacting with others and giving our patients the best possible experience at every visit. With her fun and outgoing personality, Cassi is an invaluable asset to our team. She is always eager to learn new things and is committed to giving her all to our patients and the rest of our staff. Cassie is married and has an adorable 2-year old daughter. In her spare time, she enjoys snowboarding, fishing, and spending time with her family.
---
Liz C., Registered Dental Assistant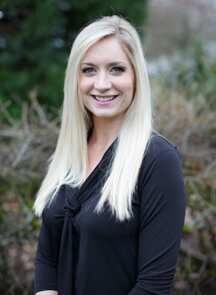 Following her graduation from Philomath High School, Liz attended Linn-Benton Community College and earned her EFDA (Expanded Functions Dental Assistant) certification as well as her Expanded Functions Orthodontic Assistant certification. She is also certified in radiology proficiency, dental sealants, and soft reline application. Liz's favorite thing about her job is the ability to interact with all of our patients and turning their frowns upside down. She is one of nine children with an awesome mom and dad, and she loves spending time with family. In her leisure time, Liz enjoys running, horseback riding, camping, and farming with her husband on his family farm.
One interesting fact about Liz: She competed in logging sports during high school.
---
Jamie G., Registered Dental Assistant
Jamie is from Hillsboro and has been working in the dental field for 12 years and counting. She has both EFDA and EFODA certification and has also undergone additional training in X-rays. Her favorite part of her job are the other team members she gets to work with every day, and her multitasking skills and ability to help people feel comfortable make her a great fit for the work! Jamie has been married 14 years and four kids (3 girls and a boy). In her free time, she enjoys watching her son play football, going on family vacations, watching the Oregon Ducks play as season ticketholders, snowboarding, camping, water skiing, crafting, and spending time with her babies.
---
Darcey N., Dental Hygienist
Darcey is brand new to our team as of 2017, but she has more than a decade of experience working in dental offices. She holds an associate of science degree in dental hygiene from Portland Community College, and she enjoys having the opportunity to work with a knowledgeable and caring dentist and team. She is extremely detail oriented, and Darcey is passionate about helping patients achieve beautiful smiles. Outside the office, Darcey is happily married and a proud step-mom to three awesome kids, Aubrey, Haley, and Asher. She and her family enjoys hiking, being outside, traveling, and spending time with their large extended family.
---
Jen W., Dental Hygienist
Bio Coming Soon!
---
Nikki R., Dental Hygienist
Bio Coming Soon!
---
Gaby B., Dental Assistant
Gaby joined our team in December of 2016, and she has worked in the dental field since 2013. She has completed general training as a dental assistance, and completed course to achieve both Expanded Functions Dental assisting and Expanded Functions Orthodontic Dental Assisting certifications that allow her to perform more advanced treatments for patients' safety, comfort, and convenience. She loves working with the patients and her coworkers, and is dedicated to ensuring every patients receives the best quality of care. Gaby loves seeing patients with a smile on their faces when they leave. Outside of work, Gaby loves going to the gym, staying healthy, and spending time with her huge family. You might also catch Gaby helping out at her mom's restaurant, Amelia's.
---
Jennifer P., Dental Assistant
Jennifer is a new addition to our team, and she has almost three years of experience in the dental world. She earned her certificate for dental assisting from Concorde, and she helps keep the office running smoothly by working with patients and implementing sterilization. She loves working for dentists who truly care about their patients and have so much knowledge to share, and being able to help people live happier, healthier lives makes it all worthwhile! Jennifer has an older sister, a younger brother, and a six year old daughter. She loves animals and actually works as a groomer when she isn't busy at the office. She owns a dog and two ducks!
---
Jose S., Dental Assistant
Jose entered the dental field in 2016, and he has been an assistant on our team since 2017. He loves working in a positive, quality-committed workplace and having the opportunity to help patients achieve all of their oral health and hygiene goals. He works hard every day to learn more and grow, so he can continue to provide our patients with superior quality care. Jose's positive attitude makes him a patient favorite, and he loves building relationships with each patient he meets. Outside the office, Jose enjoys reading and learning about dentistry and a wide array of subjects. He also enjoys spending time with this girlfriend and other friends in the area and keeping in touch with his family in Georgia.
---
Torie P., Receptionist
Torie is a brand-new addition to our dental team. She has her Bachelor of Arts degree in English with an option in teaching. Her favorite part about her job here is learning new things every day she wakes up! The dental industry keeps her on her toes for sure, and she loves meeting and talking with new patients. Being from Montana, she enjoys all things snow and actually grew up with the mountains as her backyard. Her hobbies include skiing, running, swimming, art, planning events, and reading.
One interesting fact about Torie: she is getting married in September of 2017!
---
Dr. Brandon Kearbey and Dr. Malinda Kearbey provide family, cosmetic, restorative, and sedation dentistry to Hillsboro. They understand the special needs and expectations of families and professionals. The Dentists at Orenco Station also serve the communities of Forest Grove, Beaverton, Cornelius, and Rock Creek. We invite you to make your appointment now!