Dentists at Orenco Blog
August 15, 2023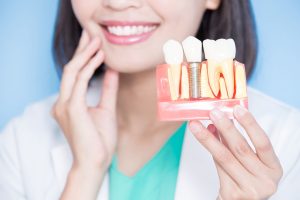 No one wants to feel like their imperfections are the most noticeable thing about them, and this can be especially true for those who have lost one or more teeth. After all, our eyes are trained to recognize faces, and large gaps in someone's smile are certainly easy to spot! Fortunately, dental implants can replace missing teeth so that you can live your life without feeling so worried or self-conscious about your tooth loss.
Many patients avoid appointments, though, if they're feeling too self-conscious about their oral health to get the help they need. If you haven't pursued treatment because you worry about how you might be perceived, keep reading to learn 3 great reasons why you shouldn't let that hold you back!
(more…)
Comments Off on Dental Implants: Don't Let Embarrassment Hold You Back!
Older Posts »