Hillsboro Sedation Dentistry
Putting Hillsboro Patients at Ease with Sedation Dentistry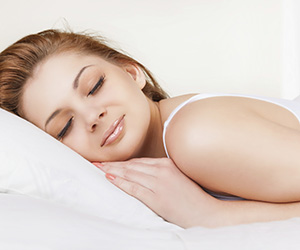 It's not at all unusual if you feel some anxiety about going to the dentist. More than 75% of American adults have some form of dental fear. But at the office of Dr. Brandon Kearbey and Dr. Malinda Kearbey in Hillsboro, we do all that we can to put you at ease. From our comfortable treatment rooms to our compassionate dental team, your experience will be relaxing and even pleasant.
Have you put off seeing a dentist because of your apprehensive feelings? Our team will do all that we can to make sure you feel at ease during your entire appointment. With our friendly staff, cozy surroundings, and comfortable treatment rooms, you'll have lots of reasons to relax. And we can ensure your treatment remains anxiety-free with sedation dentistry.
Nitrous Oxide
In use since the late 1800s, nitrous oxide is more commonly known as "laughing gas." Nitrous oxide is a safe, effective, and affordable sedation option that dissipates quickly. It significantly helps people relax while frequently reducing sensations of discomfort, and it can be safely used for both adults and children.
Oral Conscious Sedation
If you panic at the thought of sitting in a dental chair, we can ease you through your treatment with oral conscious sedation. Oral conscious sedation is also an excellent sedation option for patients who need multiple or complex procedures. Dr. Brandon Kearbey or Dr. Malinda Kearbey will prescribe a sedative for you to take an hour before your dental appointment. Most patients fall asleep but are still be able to respond throughout their appointment. Because oral conscious sedation takes time to wear off, we ask that patients who use oral conscious sedation have a driver to take them home from their appointment at our Hillsboro office.
IV Sedation
Few dentists are able to offer IV sedation, but Dr. Brandon Kearbey has been using IV sedation to help patients since 2009 and has brought this service to The Dentists at Orenco Station. This allows us to perform multiple procedures in a single visit, and most patients don't remember anything about their appointment. Dr. Brandon Kearbey trained at the University of Southern California with the premier dental anesthesiologist, Dr. Stanley Malamed.
Dr. Brandon Kearbey and Dr. Malinda Kearbey provide family, cosmetic, restorative, and sedation dentistry to Hillsboro. They understand the special needs and expectations of families and professionals. The Dentists at Orenco Station also serve the communities of Forest Grove, Beaverton, Cornelius, and Rock Creek. We invite you to make your appointment now!