Dental Implants in Hillsboro
Giving Patients a Reason to Smile Again with Dental Implants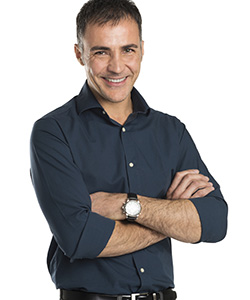 If you're ashamed of your smile because of missing teeth, you're not alone. Most American adults exhibiting signs of advanced gum disease experience tooth loss. Other reasons for missing teeth include traumas, extractions, and severe decay. At the Hillsboro office of Drs. Brandon and Malinda Kearbey, we recommend dental implants.
Dental implants are a wonderful solution for replacing missing teeth. Those gaps in your smile can have a negative impact on your appearance and your oral health. People who have missing teeth have a higher risk of gum disease, experience shifting and loosening of remaining teeth, and can even lose more teeth. In addition, missing teeth also means incurring bone loss. The jawbone will progressively lose bone where there are missing teeth.
At our Hillsboro dental office, we know that dental implants can improve your health and your life! There are plenty of good reasons to consider dental implants for your smile, including:
Strengthened jawbone
Increased functionality
Improved oral health
Properly aligned bite
Bone loss prevention
Natural-looking results
Better speaking ability
Normal eating
Long-lasting results
A dental implant is made of a titanium post that's embedded into your jawbone. The post mimics a real tooth root, keeping your jaw strong. Your post will be capped with a porcelain crown, which looks, feels, and acts like a natural tooth. If you'd like to consider the benefits of dental implants to repair your smile, then The Dentists at Orenco Station will be happy to see you at their Hillsboro office.
Dr. Brandon Kearbey and Dr. Malinda Kearbey provide family, cosmetic, restorative, and sedation dentistry to Hillsboro. They understand the special needs and expectations of families and professionals. The Dentists at Orenco Station also serve the communities of Forest Grove, Beaverton, Cornelius, and Rock Creek. We invite you to make your appointment now!