Kor Teeth Whitening in Hillsboro
Putting the Sparkle into the Smiles of Hillsboro Families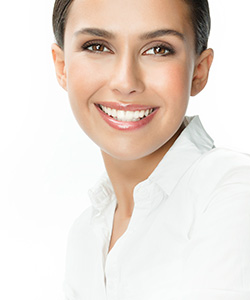 If your teeth are stained, yellowed, gray, or dulled, you may have reached a point where you have started to avoid smiling. If so, it's time to consider teeth whitening! At the Hillsboro office of The Dentists at Orenco Station, our team knows that your teeth can discolor for a variety of reasons, including:
Heredity
Pigmented foods
Aging
Tannin-based beverages
Tobacco
Injuries
Tetracycline
Infections
Fluorosis
Cavities
Don't live with smile dissatisfaction! In Hillsboro, The Dentists at Orenco Station can brighten your smile up to ten shades with their in-office or take-home teeth whitening services.
If you choose the in-office teeth whitening service, you'll relax in our state-of-the-art treatment room while the procedure is completed. It takes about an hour for the optimal teeth whitening experience.
The Dentists at Orenco Station also offers at-home teeth whitening with the KöR Whitening Deep Bleaching System. We will create custom bleaching trays for you, which you will then wear at night while you sleep. Treatment takes two weeks to complete, after which your teeth should be drastically whiter, brighter, and more luminous. The KöR Whitening Deep Bleaching System is unique in that it increases your teeth's ability to absorb oxygen, and this oxygen actually dissolves stains.
Dr. Brandon Kearbey and Dr. Malinda Kearbey provide family, cosmetic, restorative, and sedation dentistry to Hillsboro. They understand the special needs and expectations of families and professionals. The Dentists at Orenco Station also serve the communities of Forest Grove, Beaverton, Cornelius, and Rock Creek. We invite you to make your appointment now!