New Hillsboro Patients
Welcoming Families and Professionals from Hillsboro and Beyond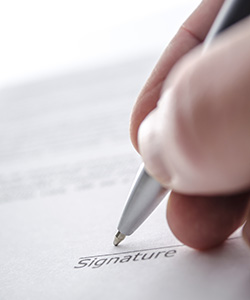 For families and professionals in Hillsboro, Drs. Brandon and Malinda Kearbey provide many excellent general, cosmetic, restorative, and sedation dentistry services. At your family dentistry appointment, they'll do a thorough checkup including a bite assessment and gum disease exam. Want a smile upgrade? They offer teeth whitening or porcelain veneers. Need restoration for broken or bad teeth? They'll fix them with fillings and crowns, root canals, or dental implants.
Payment Information
We accept cash and personal checks, plus American Express, Discover, MasterCard, and Visa. We appreciate your full payment, co-pay, or deductible at the time of services rendered.
Dental Health Insurance
Our Hillsboro office accepts nearly all dental health insurance plans. We will file claims on your behalf, and ensure you receive the full benefits offered by your coverage. If you have any questions about your dental health insurance, please contact us. We are happy to help!
CareCredit
If you're under-insured, need multiple or complex procedures, or must pay for your own dental care, then please check out the special financing and low-payment loan options from CareCredit.
New Patient Forms
We understand that their Hillsboro families and professionals have busy schedules! That's why we offer extended hours, a convenient location, and downloadable new patient forms. Please print and fill out all the paperwork prior to your first appointment at The Dentists of Orenco Station. We look forward to seeing you!
Dr. Brandon Kearbey and Dr. Malinda Kearbey provide family, cosmetic, restorative, and sedation dentistry to Hillsboro. They understand the special needs and expectations of families and professionals. The Dentists at Orenco Station also serve the communities of Forest Grove, Beaverton, Cornelius, and Rock Creek. We invite you to make your appointment now!