Hillsboro Dental Services
Comprehensive and Anxiety-Free Dental Care for Hillsboro Families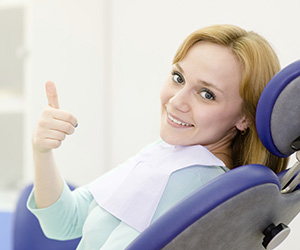 At our Hillsboro office, our caring team provides a wide range of family, cosmetic, and restorative dental services. We will create an anxiety-free experience for you from the second you check in to the moment you're relaxing in one of our state-of the-art treatment rooms.
Drs. Brandon and Malinda Kearbey offer a wide array of dental services to families and professionals in the Hillsboro area. Get regular checkups, teeth cleanings, and gum disease assessments at your family dentistry appointment. If you want a smile enhancement, you can choose from among our cosmetic dentistry options—such as teeth whitening or porcelain veneers. And if you need restorative dentistry, we can do root canals, dental implants, and ClearCorrect orthodontics.
Our team wants their Hillsboro cosmetic, restorative, and family dental patients to be as comfortable as possible during all treatments. That's why we offer sedation dentistry options such as nitrous oxide, conscious oral sedation, and even IV sedation.
Find out more about the family, cosmetic, restorative, and sedation services offered by The Dentists at Orenco Station:
Dr. Brandon Kearbey and Dr. Malinda Kearbey provide family, cosmetic, restorative, and sedation dentistry to Hillsboro. They understand the special needs and expectations of families and professionals. The Dentists at Orenco Station also serve the communities of Forest Grove, Beaverton, Cornelius, and Rock Creek. We invite you to make your appointment now!