SureSmile Aligners – Hillsboro, OR
Discreetly & Efficiently Fix Crooked Teeth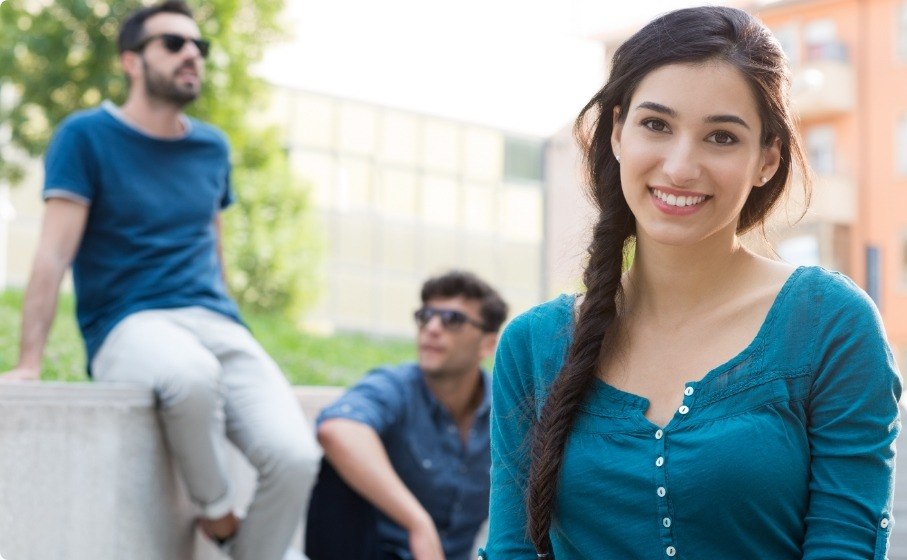 Have you ever thought about getting braces to achieve a straighter, more attractive smile? You might hesitate because you do not want a mouth full of brackets and wires. We understand your concerns, which is why we offer SureSmile aligners to the Hillsboro community. This remarkable orthodontic and cosmetic treatment discreetly and efficiently fixes crooked teeth. Read on below to learn more about it.
Why Choose The Dentists at Orenco Station for SureSmile?
Discreet Treatment without Brackets & Wires
Skilled & Empathetic Dental Team
Able to Correct Most Types of Misalignment
How SureSmile Works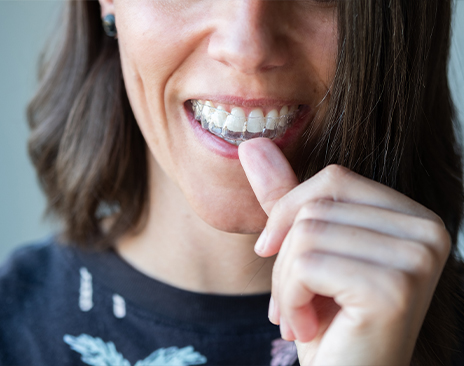 To get started with SureSmile, attend a consultation with our team. After your dentist confirms that you are a candidate for the treatment, we will take impressions of your teeth. Those impressions will then be used to create a series of custom-made clear aligners.
After your aligners are ready, you will wear each one for about two weeks, for 20 – 22 hours each day (the closer to 22 hours, the better). As you progress through your aligners, your teeth will gradually move toward their targeted positions. Throughout your treatment, you will visit us periodically so we can monitor your progress.
Indications for SureSmile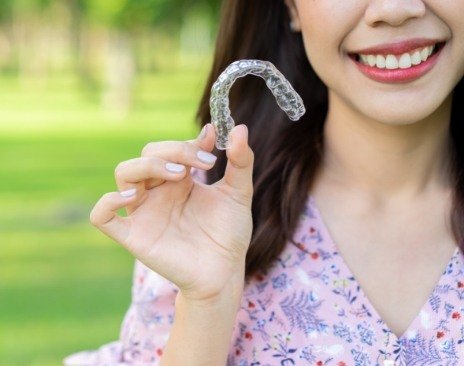 SureSmile is able to address most cases of mild to moderate dental misalignment. Here are some examples of specific issues that it may be used to correct:
Crowded Teeth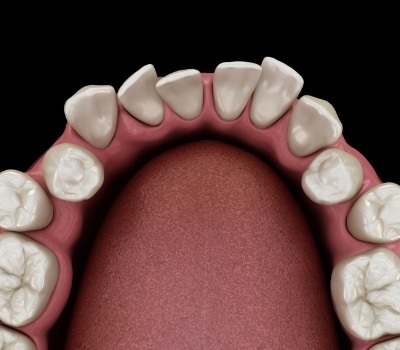 Crowded, overlapping teeth can trap food between them and endanger your oral health. SureSmile can adjust your teeth so each one has the space it needs to function optimally.
Gaps between Teeth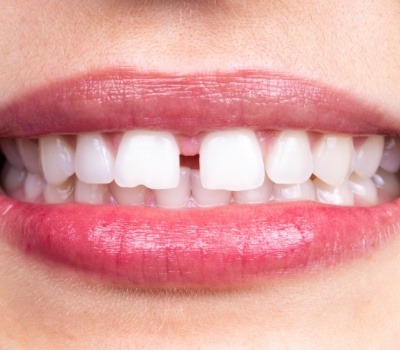 Gaps between teeth might seem cute, but they can actually pose problems for your gums. SureSmile can move your teeth so their spacing allows for minimal risk to your oral health.
Bite Alignment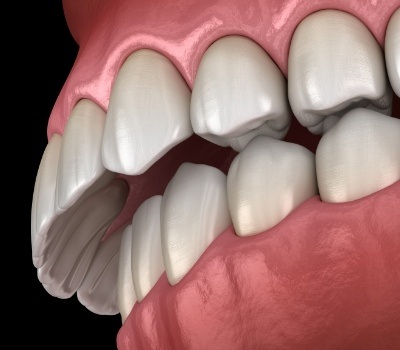 Overbite, underbite, crossbite, and open bite are all forms of malocclusions. SureSmile, usually with the help of attachments, can often correct such issues.
The Benefits of SureSmile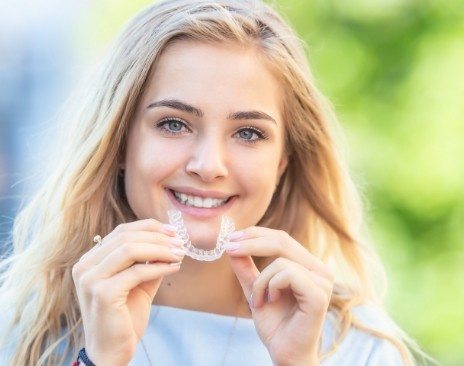 Some of the most outstanding benefits of SureSmile include:
It is efficient. Most cases can be completed in just 12 – 18 months.
No dietary restrictions. You will remove the aligners at mealtimes, so they will not interfere with your ability to enjoy your favorite foods.
Easy oral hygiene. The removability of the aligners makes it simple to brush and floss your teeth.
The smooth plastic aligners are designed to be as comfortable as possible in the mouth. There are no metal brackets and wires to irritate sensitive oral tissues.
Less time in the dental office. Most SureSmile checkups take just a few minutes.
How Much Does SureSmile Cost?
The cost of SureSmile depends on the specifics of your case. During your consultation, we will be able to discuss some numbers with you. In general, most patients pay at least a couple of thousand dollars for start-to-finish treatment. SureSmile is an excellent value that can provide a lifetime of confident smiles and sound oral health.
Our team will do what we can to help you afford SureSmile. For example, we can help you find out whether your insurance will cover it. We can also assist you as you apply for third-party financing through CareCredit.