November 3, 2020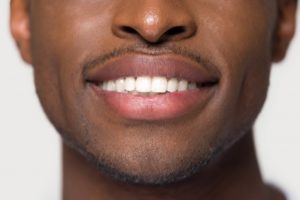 If you have minor chips or cracks in your teeth, it can put a damper on your mood and your smile. As video chatting becomes part of our new normal, our visual appearances have increased in importance. If you need help getting a bright, white smile, cosmetic dental treatments in Hillsboro may help. Dental bonding is a cosmetic dentistry procedure in which your dentist etches the tooth and applies a conditioning fluid that helps the composite resin stick to it. Composite resin is a tooth-colored biocompatible material made from fine ceramic particles and dental plastic. The resin is bonded to a tooth using UV light and then it is shaped and polished to look like the surrounding teeth. Keep reading to learn about a few common issues that can be treated with composite resin bonding.
Gaps
Gaps can be distracting and inconvenient. Bits of food and plaque can get caught between your teeth and put your dental health at risk. Your dentist can skillfully place and sculpt and the biocompatible material to reduce or eliminate these spaces.
Minor Cracks or Chips
If small fissures or chips are keeping you from the smile you deserve, composite resin bonding can help! Most composite resin restorations are single-visit treatments. So, it's very possible that just one visit to your dentist can improve these issues and restore your teeth to their natural color and shape.
Decayed Teeth
A tooth damaged by decay can be renewed with dental bonding. Because tooth-colored composite resin is bonded directly to your weakened tooth, it will become stronger. Once the treatment is complete, it will look natural and easily blend in with your other teeth.
Misshapen Teeth
Whether you have gaps or jagged, uneven, or crooked teeth, your dentist can use composite resin to reshape the structure of one or more teeth to create a more uniform look. Your dentist can customize this resin to match the surrounding teeth in texture and color.
The decision to get dental bonding in Hillsboro is quite popular because it can fix minor dental imperfections without causing too much damage to your budget. In some instances, it may be covered by your dental insurance, meaning minimal out-of-pocket payment for you! Once your treatment is completed, it is almost impossible to tell the difference between it and your natural tooth. With proper care, your treatment can last for many years to come.
About the Author
Drs. Brandon Kearbey and Malinda Kearbey offer family, cosmetic, and restorative dentistry in a beautiful state-of-the-art dental office. Patients will enjoy advanced technology, cozy treatment rooms, and a friendly team of professionals that aim to make them feel at ease during every appointment. To learn more about dental bonding in Hillsboro, visit their website or contact the office at (503) 640-4262.
Comments Off on 4 Dental Issues That Can be Treated with Cosmetic Bonding
No Comments
No comments yet.
RSS feed for comments on this post.
Sorry, the comment form is closed at this time.