August 15, 2018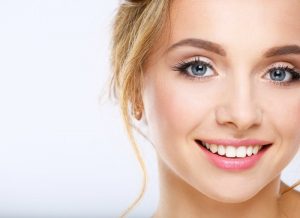 Some of the first people to enjoy the benefits of cosmetic dentistry were Hollywood celebrities. Eventually, though, the products and treatments they were privy to were made available to the general public. Thus, having access to a beautiful smile is no longer a discretionary category just for a select group. That's why your cosmetic dentist in Hillsboro reminds you that you too deserve to have the smile of your dreams. However, there's more to cosmetic dentistry than what meet's the eye. Read on to learn what else it has to offer.
What is Cosmetic Dentistry?
Let's start with a working definition of cosmetic dentistry. It's typically considered the type of care that focuses on the appearance of your teeth and gums, and these procedures are usually considered to be elective instead of essential.
A big shift has occurred, though. It's no longer as easy to differentiate between cosmetic and traditional care. That's because cosmetic dentistry now offers so much more.
Improved Functionality
Is it possible for a cosmetic procedure to offer functional improvements? It definitely is. Here's another brief history moment. It wasn't until the 1970's that braces were considered a corrective measure and not cosmetic. It's the perfect example of how the lines can blur between the two categories of care.
That's because braces improve a person's smile while aligning the teeth properly to prevent TMJ disorder, provide for better digestion of food and improve a person's speech, along with several other benefits.
Other Perks of Cosmetic Dentistry
Let's look at some other forms of cosmetic dentistry and how they can serve greater purposes:
Teeth Whitening – When your teeth are gleaming white from having stains lifted, there can be some deep implications. Teeth whitening in Hillsboro can have positive psychological effects on you, and feeling good about yourself then translates into the production of less stress hormones, which spells better overall health.
Porcelain Veneers – The thin shells that make-up porcelain veneers in Hillsboro can completely change the look of your teeth in the smile zone. They can mask gapped, crowded, chipped and misaligned digits, creating a straight and pleasing smile. Their benefits go beyond just aesthetics, though. When your teeth are on a single plane, they will better chew food and you'll benefit from improved digestion.
So you've probably heard the axiom, "You can't have your cake and eat it too." Well, the advancements in cosmetic dentistry are challenging the notion that you have to choose one route or the other. As the lines continue to blur, patients will enjoy improved oral health and aesthetics in single treatments.
Reach out to your cosmetic dentist to learn more today!
About the Author
A graduate of Loma Linda University, Dr. Brandon S. Kearbey has nearly a decade of experience providing his patients with the best in cosmetic dentistry. Still, he strives to further hone his skills and expand his knowledge, which is why he's taken countless hours of continuing education from such institutions as the prestigious Spear Education program. To enjoy the benefits of improved functionality and aesthetics with cosmetic dentistry, you can find Dr. Kearbey at the Dentists at Orenco Station and contact him through his website.
Comments Off on Your Cosmetic Dentist in Hillsboro Says You Deserve a Smile Makeover!
No Comments
No comments yet.
RSS feed for comments on this post.
Sorry, the comment form is closed at this time.