June 3, 2023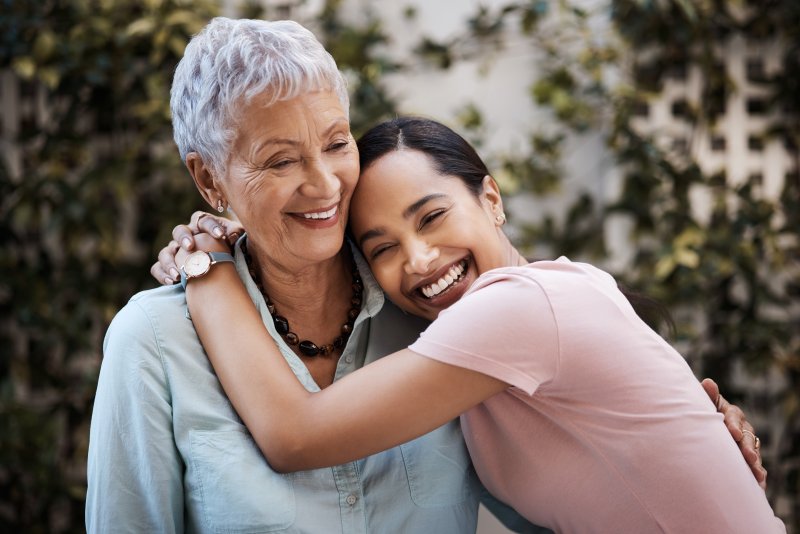 A large part of dentistry is focused on dealing with specific oral health conditions as they arise, or on making sure that your teeth are healthy enough that you don't have to worry about them. Cosmetic dentistry, however, has a different goal—making your smile as beautiful as possible!
For example, you may have noticed that your teeth have started to look a little bit different as you've gotten older. If you want to turn back the clock a little bit on your smile, there are cosmetic treatments out there that should be able to help you. If you're curious, here are a few examples.
Teeth Whitening
A little-discussed part of getting older is that it's common for the teeth in your mouth to start to turn a bit yellow, brown, or even gray. This is due to the natural process of thinning enamel that comes with aging—over time, this can start to expose the interior of the tooth, which has a much darker color than the surface.
While teeth whitening treatment doesn't regrow your enamel, it can get rid of any surface stains on your tooth that are making you look older. Using a sophisticated whitening solution that's layered onto the teeth, you can get a much brighter smile.
Direct Bonding
If you've picked up some chips or cracks on your teeth over the years, your teeth may look a little worn down. Thinning enamel makes this even more likely. Thankfully, direct bonding is a simple and easy way to deal with all kinds of superficial damage.
Your dentist can layer a composite resin onto your teeth and use a specialized light to cure it into place. Via this method, they repair small areas of damage from across your smile.
Veneers
If you've ever wondered how even older movie stars have incredibly youthful smiles, veneers are often the answer. These thin porcelain shells can be placed over your teeth, giving you the perfectly white, perfectly straight smile you've always hoped for. No matter what aspect of your teeth you think is making you look older, these veneers can make the issue disappear!
About Our Practice
At The Dentists at Orenco Station we know that you have all kinds of oral health care needs, so we're proud to offer our patients a variety of services tailored to whatever kind of problem they could be suffering from. Whether you need a checkup, you're dealing with a toothache, or you're looking to make your smile look more beautiful than ever, there's someone here who can help you with your specific issue.
If you have any questions about cosmetic dentistry, we can be reached at our website or by phone at (503) 640-4262.
Comments Off on 3 Styles of Cosmetic Dentistry that Can Make You Look Younger
No Comments
No comments yet.
RSS feed for comments on this post.
Sorry, the comment form is closed at this time.