August 30, 2016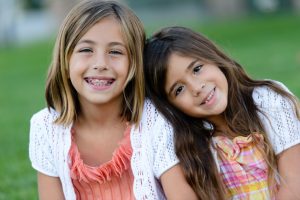 Have you heard? Our city is booming, on track to become the fourth-largest city in Oregon. A growing population needs more services. That's why The Dentists at Orenco Station are proud to announce the opening of our new children's dental practice! We're thrilled to serve smiles of all sizes with this new addition. Dr. Michael Royse is our pediatric dentist providing warm, friendly, expert care for your little one. We are now scheduling appointments for the opening of The Dentists at Orenco for Kids!
Kind, Gentle, Warm, and Welcoming Dentistry
We know every child is unique, but most little ones are a little unsure of what to think about the dentist, at least at first. That's why we take a special approach with our smallest patients. Dr. Royse and our staff take pride in developing personal relationships with children to help them feel totally comfortable at the dentist's office. Positive dental experiences from a young age can set your little one up for a lifetime of good dental habits — and that's our main goal.
A Guide to Your Child's Dental Health Journey
We recommend little ones have their first visit to the dentist around the time their first tooth erupts. Regular six month visits should begin no later than their first birthday. This initial visit is an important step in her dental health journey. It introduces your baby to the sights, smells, faces, and sounds of the dental office. And it's also your chance to ask any questions you may have. Babies are vulnerable to a special type of decay we call baby bottle tooth decay. At this initial checkup, we can make sure your child's teeth are protected and provide tips for keeping her smile healthy throughout the first few years.
As your little one gets older, her risk for cavities increases. Children are most vulnerable to tooth decay between ages six and 14. Fortunately, preventive measures like dental sealants and fluoride treatments can help to protect her teeth from the acids and bacteria that cause decay.
Recent studies have shown that increasing the use of dental sealants in children's dentistry can dramatically reduce the number of kids who have cavities — and that is something we have known for a while. Dental sealants are plastic shields that protect the surface of the back teeth from cavities. They are painted directly onto the surface of the teeth in a quick, painless procedure that can provide years of cavity prevention.
When cavities do get the chance to develop, we can help ease your child's nerves with safe sedation dentistry. We offer nitrous oxide, oral conscious sedation, and IV sedation to help your little one relax through her next dental treatment.
We're Scheduling Appointments Now!
Treat your child to a specialist who is highly trained and experienced in providing top-notch care for little ones. Visit the pediatric dentist Dr. Royse! The Dentists at Orenco for Kids is now accepting new smiles. Contact us to schedule an appointment today.
Comments Off on New Children's Dentist in Hillsboro: Now Accepting Smiles!
No Comments
No comments yet.
RSS feed for comments on this post.
Sorry, the comment form is closed at this time.