April 14, 2017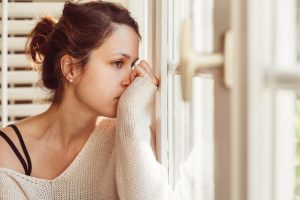 Despite many dentists' efforts to ease (or attempting to totally alleviate) dental pain, a good amount of people still fear the dentist. Dental fear, along with a fear of heights and public speaking, rank among the public's most common fears! The American population describes dental appointments as an anxiety-producing experience, but your new dentist has cracked the code to relieving dental phobia with sedation dentistry in Hillsboro. Drs. Malinda and Brandon Kearbey understand the long-term effects of ongoing dental fear. Instead of avoiding visiting The Dentists at Orenco Station until you're suffering from excruciating tooth pain, you can receive the preventive dental care that you need in a calm, relaxed state.
Dental Phobia is Real
Many individuals dwell on their dental appointment for days, even weeks before they call to schedule their appointment. Your Hillsboro sedation dentist knows that patients start the emotional journey long before they contact our office and sometimes their fear of the dentist will keep them from ever making an appointment, avoiding dental care for years at a time. Research shows that around 20% of Americans avoid going to the dentist all together!
Science describes this type of human behavior as the "approach/avoidance conflict." The only way that a patient will seek treatment (approach) is if they believe that the potential benefits outweigh the risk (avoidance). The key to managing a patient's apprehension is simple: our dental office helps each patient reach a new level of relaxation with sedation dentistry during their dental visit.
Types of Sedation We Offer
Nitrous Oxide
This popular form of sedation is commonly known as "laughing gas." That sounds much more comforting than a dental drill, right? Many patients that have mild dental anxiety turn to this form of sedation because it's able to be safely monitored by our dentists, effective, and affordable. A bonus is that the sedation is so light that you're able to continue the rest of your day uninterrupted. Patients have driven home from their dental appointment after being cleared by one of our office team members.
Oral Conscious Sedation
If the thought of having plaque removed from your teeth while you anxiously sit in a dental chair makes your palms sweaty, you should ask about oral conscious sedation. This level of sedation is for patients with a more intense fear of dental treatments or patients that need multiple dental treatments to be completed in a single appointment.
In most cases, our patients tend to drift off into a peaceful nap while they receive their dental care, but there are still some that stay drowsy and can still respond throughout their appointment. Because it does take time for the sedative to wear off, we ask that patients are accompanied by a friend or family member to ensure they leave our office safely.
IV Sedation
Not too many dentists offer IV sedation, but our dental experts have been using this form of dentistry to help patients since 2009. We can perform multiple dental procedures in one visit while you drift off into a relaxed, deep sleep. Most patients tend to have little to no memory of their dental appointment and can leave our office with a healthier smile, worry free.
Visit Our Dental Office
Have you put off visiting your dentist because of your nervous feelings about oral health care? Our dental team will do everything in our power to make sure you're at ease during your appointment. Our friendly staff, comfortable surroundings, and private cozy treatment rooms give you plenty of reasons to relax. Contact our office today if you'd like to schedule your next appointment to receive the dental care you need and deserve.
Comments Off on Sedation Dentistry in Hillsboro is Eliminating Dental Phobia
No Comments
No comments yet.
RSS feed for comments on this post.
Sorry, the comment form is closed at this time.