October 16, 2020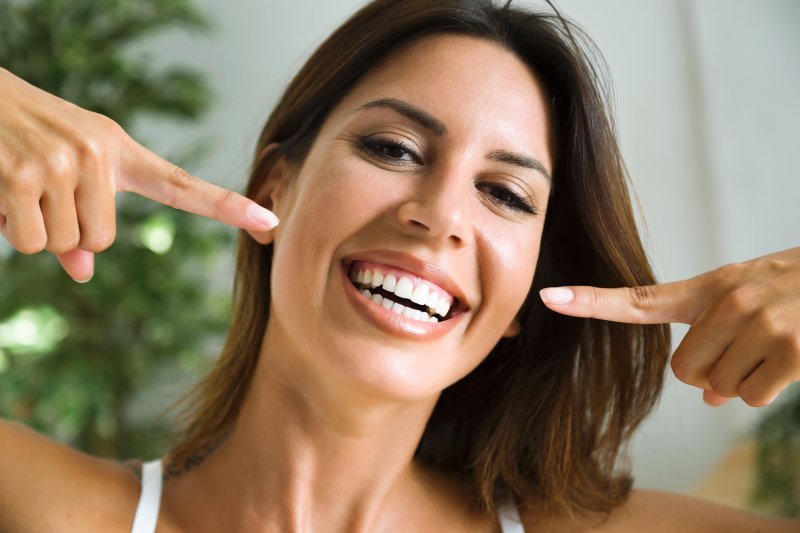 Everyone wants to have a beautiful smile, but many people don't feel like they were born with one. Fortunately, cosmetic dental options are available to help people make the changes they want to their teeth in order to improve the way they look. However, with a smile makeover in Hillsboro, there are many more benefits than just an improved appearance. Continue reading to learn more about the different benefits of transforming your smile.
Boosts Your Confidence
A smile makeover improves the way that you feel about your appearance. When you believe you look great, you gain more confidence that show in other areas of your life. After all, confidence is an important trait whether you're trying to work your way up in your career, dating, or socializing with others. Whether you have some discoloration that can be solved with teeth whitening, or you're dealing with alignment issues that can be corrected with ClearCorrect aligners, you will have a new-found confidence.
Great First Impressions
Your smile is often the first thing that people see when you walk into a room. When you have teeth that are balanced, uniform, white, and beautiful, this will help you to make an excellent first impression for your job interviews, important meetings, presentations, and when meeting new people.
Whiter Teeth
When you get a smile makeover, you are likely to come away with a brighter, whiter smile. Whether you choose professional teeth whitening, porcelain veneers, or tooth-colored restorations, you will be able to get the exact shade of white you need for a healthy, natural-looking smile.
Improved Oral Health
Even though smile makeovers are primarily focused on improving your appearance, they can also be beneficial for your oral health. For instance, if you have overcrowded teeth that are difficult to clean properly, getting clear aligners can help you improve your oral hygiene. If you have a problem with your bite, they can help to improve your chewing function.
Smile Makeovers Are Personalized
The great thing about smile makeovers is that they aren't one-size-fits-all. You will work with your cosmetic dentist in Hillsboro to create a treatment plan that works best for you. By explaining exactly what changes you want to make to your smile, they will be able to best maximize your time and budget. Your first consultation is all about making a plan that is best suited for your individual needs.
If you're wanting beautiful teeth to boost your confidence, a smile makeover in Hillsboro may be a great option for you. There is no better time to start working towards the smile of your dreams.
About the Author
At The Dentists at Orenco Station, you have two experienced dentists providing a wide array of services, including smile makeovers. Both Dr. Brandon S. Kearbey and Dr. Malinda B. Kearbey earned their Doctor of Dental Surgery degrees from Loma Linda University and are members of the American Academy of Cosmetic Dentistry. For more information on cosmetic dentistry or to schedule a consultation, visit their website or call (503) 640-4262.
Comments Off on Benefits of Getting a Smile Makeover
No Comments
No comments yet.
RSS feed for comments on this post.
Sorry, the comment form is closed at this time.