November 30, 2016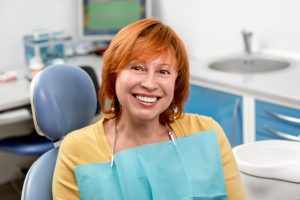 Did you know that your dental insurance benefits are set to expire when the clock strikes midnight on New Year's Eve? That's right — so if you have met your deductible but not yet reached your annual maximum, you'll have to start all over again come January 1. You are also eligible for two free checkups and cleanings in 2016 with your dental insurance. Have you had both? Your Delta dentist encourages you to stay on top of your dental care, for the benefit of your oral health and your wallet.
What Benefits Are You Eligible For?
Wondering what your dental insurance plan covers? If yours is like most, your preventive dental care is fully covered. That means two free checkups and cleanings each year as well as a set of x-rays annually. Many plans cover preventive treatments like fluoride and dental sealants as well.
Have you undergone your routine dental care in 2016? If not, that's an obvious benefit to take advantage of before your plan renews at the end of the year. And if your dentist finds an issue, like cavities or gum disease, during your examination, a plan for restorative care will be put in place.
Most dental insurance plans cover 80 percent of basic restorative care, like fillings and root canals. Crowns, bridges, and other more major dental work are usually covered 50 percent.
Some dental insurance plans with higher premiums cover select cosmetic treatments, too. Contact your dental insurance provider to discuss the details of your coverage.
Dental Insurance at The Dentists at Orenco Station
At The Dentists at Orenco Station, we happily accept your Delta Dental insurance plan. And because we want your dental care to be as affordable as possible, we will also file and process your other PPO (preferred provider organization) claims. Get in touch with your dentist in Hillsboro to discuss the details of your dental insurance coverage.
A Note on Your FSA/HSA
If you have a flexible spending account (FSA) or health savings account (HSA), you can roll over funds up to $500 to next year. But anything beyond that amount is forfeited to your employer. It's a good idea to find out how much money remains in your account, and to plan accordingly.
Funds in an FSA or HSA can be used on items like sports guards, night guards for bruxism, sleep apnea therapy, orthodontics, and other devices that promote better oral or overall health. Contact us today to find out how you can make the most out of the remaining money in your FSA or HSA.
Don't Wait to Schedule an Appointment
If you haven't used up all your dental insurance benefits in 2016, what are you waiting for? December is the busiest month for The Dentists at Orenco Station, so don't hesitate to schedule an appointment to make the most out of your dental insurance plan. Contact our office today!
Comments Off on Visit the Delta Dentist in Hillsboro Before the New Year!
No Comments
No comments yet.
RSS feed for comments on this post.
Sorry, the comment form is closed at this time.