April 5, 2016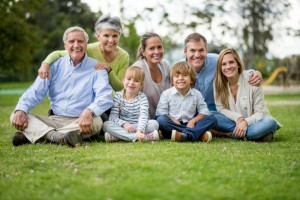 Finding the right dentist to work with can present challenges, and there's a lot to consider. Besides the obvious considerations such as a convenient location and hours, it doesn't hurt to ask your prospective dentist a few questions that will help you determine if they're the right fit for your needs. Dr. Brandon Kearbey and Dr. Malinda Kearbey want to take the guesswork out of finding a new dentist for you and let you know that your premiere dentists at Orenco Station are accepting new patients! Here's an overview of what we have to offer you.
Family Dentistry
Your Hillsboro dentists provide high quality dental care for the entire family, even the littlest patients! We love to see children around the age of five and we understand the importance of acclimating them to the dental office early on. This is why we make every visit to our office pleasant and fun for them. Our goal is for your child to look forward to their dental appointments!
For adults we provide thorough dental cleanings, x-rays for diagnostics, and screenings for oral cancer, gum disease, and tooth decay at your bi-annual check ups. Being proactive about your oral health is so important due to the links that oral health has with overall health and well being. Catching these issues in the early stages ensures that you receive the least invasive treatment.
Restorative and Cosmetic Dentistry
If you have a tooth in need of repair or replacement, Drs. Kearbey have got you covered. Using the highest quality dental materials The Dentists at Orenco Station are able to provide you with the finest dental restorations that will restore function and beauty to your smile.
Perhaps you'd like to change the appearance of your smile? We offer cosmetic options that will help you achieve the smile you've always dreamed of! From teeth whitening to porcelain veneers, we can amp up your smile as much as you'd like.
Sedation Dentistry
We understand that many patients feel fearful or anxious about their dental appointments and we do everything we can to put our patients at ease. However, if you need a little extra help feeling relaxed at your appointments we offer a wide range of dental sedation options for our patients. A consultation with one of our doctors is the first step in determining what type of sedation may be right for you.
If you're looking for a dentist in Hillsboro, look no further than the talented team at The Dentists at Orenco Station! Whatever your needs may be, we're ready to provide you with the best dental care available, while creating a life-long relationship with you as your partners in optimum oral health. Contact our office today to schedule your appointment. We look forward to meeting you!
Comments Off on Your Dentist at Orenco Station is Accepting New Patients!
No Comments
No comments yet.
RSS feed for comments on this post.
Sorry, the comment form is closed at this time.