April 15, 2019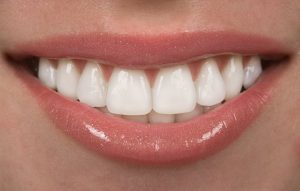 You enjoy going out with friends for a fun night out but loathe opening your social media to see pictures of your crooked and chipped smile. You want your smile to be a source of pride instead of something that you try to cover up. Porcelain veneers in Hillsboro could be the answer you've been looking for. Get a seamless smile by getting rid of gaps and discoloration and having a grin that makes a lasting first impression. Read on to learn about what porcelain veneers are and how they can benefit you.
What are Porcelain Veneers?
Porcelain veneers are custom-crafted shells made from tooth-colored materials that are designed to cover the surface of your teeth to straighten and brighten your smile. They're bonded to your natural teeth in order to change their appearance in color, size, and shape. They're created to resemble the same shape and size as your natural teeth, so they flawlessly incorporate into your existing smile.
What Problems Do Veneers Fix?
Porcelain veneers are used to correct several cosmetic problems. Scheduling a consultation visit with your dentist in Hillsboro can give you a chance to speak to a professional about any questions you may have. They're typically used to fix the following:
Discolored teeth
Worn down teeth
Chipped or broken teeth
Misaligned or uneven teeth
Gaps between teeth
With the ability to fix a laundry list of problems, you can have a straightened smile that you're proud of in no time.
What is the Process of Getting Veneers?
Getting dental veneers typically requires a few trips to your dental professional. Whether you need one or many teeth to undergo the process, it can be broken down into 3 main visits:
Consultation and treatment planning. During this visit, you'll have a chance to explain to your dentist what you were hoping to get out of having the procedure done. Your dentist can also answer any questions or concerns you may have. They'll inspect your teeth to ensure that veneers are the right process for you.
Prepare your teeth. The second visit will involve preparing your tooth for your custom-crafted veneer. Your dentist will remove a small portion of your tooth's enamel so the shell can fit securely over the top without protruding from your mouth. During this visit, they'll also take an impression of your teeth or tooth to be sent out to the dental lab who will create your veneer. Typically, it will be about 2 weeks before your dentist receives your veneer.
Bonding the veneers. Once your porcelain veneer is received, your dentist will double check its color and fit. They will trim and shape the veneer to fit unnoticeably into your smile and prepare your natural tooth for the bonding by cleaning and etching them. Once that's done, they'll apply the cement and the veneer. They may ask you to return for an additional visit to see how you're adjusting to your new smile.
Enjoy a natural-looking stain resistant smile with porcelain veneers. You won't hesitate to flash your smile during your next friend's night out because you'll have the best one! The first step to enjoying a brighter and straighter smile is to schedule a consultation with your dentist—you won't regret it!
About the Author
Dr. Brandon Kearbey has been providing his patients with refreshed smiles for over a decade. He has experience with extractions, endodontics, and cosmetic dentistry. As a member of the American Academy of Cosmetic Dentistry, he is able to provide his patients with the most up to date advanced technology and treatment. For any questions or to schedule a consultation appointment, visit the Dentists at Orenco Station's website or contact 503-640-4262.
Comments Off on Porcelain Veneers in Hillsboro Can Refresh Your Smile!
No Comments
No comments yet.
RSS feed for comments on this post.
Sorry, the comment form is closed at this time.