April 30, 2013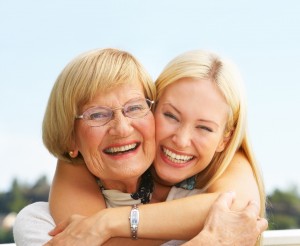 You work hard to care for your smile, but sometimes even the best smile needs a little extra help. That's why Dr. Brandon Kearbey and Dr. Malinda Kearbey of The Dentists at Orenco Station offer a wide array of today's best restorative dentistry services. Whether you need help with a filling, want a straighter smile, or have one or more teeth that need to be replaced, our Hillsboro dental office can help.
Our restorative dentistry services include:
Tooth-colored fillings
Porcelain crowns
Bridges, partials, and dentures
With a consultation appointment, Dr. Brandon Kearbey and Dr. Malinda Kearbey will help you understand your options and put together a personalized treatment plan to help you meet your desired goals.
Sometimes delivering restorative care is as simple as filling a cavity. Other times, more extensive care may be needed. With dental implants, patients with one or more missing teeth can enjoy natural appearance and functionality again. That's because dental implants are structured like teeth, with a crown on top and a prosthetic root underneath that anchors the new tooth to the jaw.
Regardless of what restorative service you need, our Hillsboro team will answer any questions you might have about the services we recommend. We don't want any patient to agree to a treatment plan they don't understand. We'll listen to your concerns and explain exactly how we'll be able to help you. That way, you can leave our office feeling confident that you're getting the help you need.
Does your smile need restorative help? Call The Dentists at Orenco Station today to reserve a consultation appointment. Dr. Brandon Kearbey and Dr. Malinda Kearbey are happy to serve the communities of Forrest Grove, Beaverton, Cornelius, Rock Creek, and beyond.
Comments Off on Comprehensive Restorative Dentistry Services for Hillsboro and Beyond
No Comments
No comments yet.
RSS feed for comments on this post.
Sorry, the comment form is closed at this time.