January 7, 2018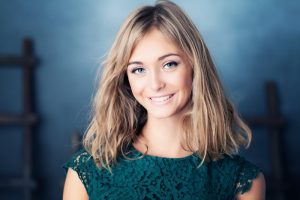 Do you have multiple dental flaws that you would like to get rid of forever? What if there was a way that you could cover those imperfections the duration of your smile? Now you can! Porcelain veneers from your cosmetic dentist in Hillsboro allow patients to change multiple features about their smiles to give them teeth that they are proud to show off! Learn more about you can get this affordable form of cosmetic dental work in this week's blog post.
Learn All About Porcelain Veneers
You may have heard of porcelain veneers before as dental veneers or even instant orthodontics because they can drastically change your smile in many ways. Porcelain veneers are extremely thin layers of high-quality, durable dental porcelain or composite resin material. Each veneer is personalized just for you—when it comes to size, shape or color of an individual tooth, you'll get exactly what you're looking for. This way, each tooth is crafted to meet your desires while still looking and feeling natural.
Enhance Your Smile with a Cosmetic Dentist
If you'd like to explore the possibility of getting porcelain veneers, you'll need to schedule a cosmetic consultation. Your dentist will check your smile, examining your overall oral health. Although most people are good candidates for veneers, if you don't have good oral health, your dentist will not be able to move forward with placing your veneers. They will work with you to build your smile to better health so that it can be strong enough to support your veneers.
It's understandable if veneers have peaked your interest, they work to improve all of these smile flaws:
Chipped teeth
Cracked teeth
Deeply set teeth stains
A tooth that is smaller than others
Misshaped teeth
Unusually worn teeth
Broken teeth
Paying for Porcelain Veneers
Many people may not move forward with meeting with their dentist about cosmetic dentistry because they assume that the cost will be solely out of their own pocket. This isn't always true. In fact, it depends on your dental insurance. Some insurance companies will cover up to 50% of a fee they see as reasonable. It's best to discuss your insurance (or lack thereof and other financial arrangements) with your Delta Dental dentist in Hillsboro.
Are you ready to explore getting porcelain veneers? You can start the process with a simple phone call to your local dental practice!
---
Meet Your Cosmetic Dentists
Here at the Dentists at Orenco Station, you can be confident in the cosmetic work that you'll receive from our expert dental team. Our dentists are highly trained, have access to advanced dental resources, and work with each patient one on one to help them achieve their desired results. Feel free to contact our local Hillsboro office to schedule your next visit and speak with a dentist in person!
Comments Off on Can You Afford Veneers from a Cosmetic Dentist in Hillsboro?
No Comments
No comments yet.
RSS feed for comments on this post.
Sorry, the comment form is closed at this time.