February 12, 2016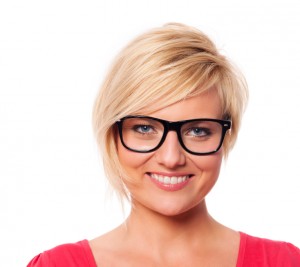 If it has been a while since you've visited the dentist, there's a good possibility your teeth are going to need deep cleaned. The American Academy of Periodontology recommends adults visit the dentist every year for an evaluation. However, we know this doesn't always happen. No matter if you visit the dentist regularly or if it has been a few years, an evaluation by your dentist will determine whether or not you need a regular cleaning or a deep cleaning. While many believe the two are the same, there are actually fairly big differences between the two procedures.

Regular 6-Month Cleaning
At your 6-month checkup with your dentist, a regular cleaning is performed to maintain healthy gums. The cleaning is used to remove the buildup of bacteria and tarter that accumulates in between the teeth and gums between regular cleanings. With proper cleanings, brushing, and flossing, bacteria is kept to a minimum to keep the gums healthy.
Deep Cleaning
A deep cleaning is needed when there is a larger amount of bacteria and tarter buildup. When "pockets" form due to gum disease, the bacteria and tarter fill these pockets. When it's not removed, it opens the door to a number of oral health complications, such as periodontal disease and eventual tooth loss.
Deep cleaning is also known as scaling and root planning. Removing plaque and tarter from the teeth's surface and gum pockets is known as scaling, while root planning involves removing plaque and tarter from the surface of the roots. Unlike regular cleanings, it can take more than one appointment for the cleaning to be performed due to the extensiveness of the cleaning needed. In some cases, a follow up visit may also be needed to monitor the health of the teeth and gums, especially if pockets have formed.
For those who have periodontal disease, a deep cleaning can actually help reverse the progression of the disease. In fact, many see results within 3 months of having their teeth deep cleaned.
What type of cleaning do I need?
After an evaluation, your dentist will determine which type of cleaning will benefit you the most. During the exam, your Hillsboro dentist will check the depth of the spaces between your teeth and gums. Ideally, you want the measurement number to be below four. However, if the number is above four, you will need a deep cleaning instead of a regular maintenance cleaning.
Teeth Cleaning Services in Hillsboro
As a dentist in Hillsboro, we make it our mission to offer quality dental services to keep your smile healthy and beautiful. Our state-of-the-art office offers the latest dental innovations to ensure you receive the highest standard of care. Unlike other dentists in the area, we'll give you the 5-star treatment with exceptional service that's combined with superior comfort.
Whether you need a regular 6-month cleaning or a deep cleaning, we'll evaluate your oral health to make the best decision to keep your teeth strong and healthy. Contact the Dentists at Orenco Station today to experience dental excellence defined.
Comments Off on Deep Cleaning vs. Routine Cleaning: What's the Difference?
No Comments
No comments yet.
RSS feed for comments on this post.
Sorry, the comment form is closed at this time.