November 3, 2017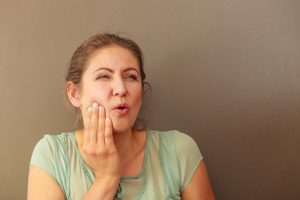 Legend has it that a great worm, ancient in origin, has lurked in the deep abyss of the mouths of those unfortunate humans who were marked for toothache and decay. A ravenous little creature, he has been believed by some to be the cause of dental maladies. As time as gone on, though, and science has progressed, some overwhelming facts have arisen to suggest another reason for your tooth decay and pain. And your dentist in Hillsboro discusses them in detail.
How the Worm Was Defeated
Years ago, some dental patients were under the false assumption that worms caused their dental problems, but the worm was defeated through the invention of the microscope. The confusion stemmed from decayed pulp (the deep inner portion of your tooth), which somewhat resembles a worm. But, after being examined under a microscope it was determined that there was no worm present, just pulp.
The microscope also allowed scientists to look closely at the tooth, in which they discovered small tubules within the dentin (the soft area beneath the enamel). When they are diseased, they give off a worm-like appearance, which explains the confusion.
What Really Causes Tooth Decay?
Thankfully, the real causes of tooth decay have nothing to do with a worm, which means that you have the power to do something about it. Here are some of the contributing factors:
Plaque and Tartar Buildup – When you eat, if not properly removed, the bacteria in your mouth feed on the leftover food particles. They then form a thin layer of sticky material that coats your teeth and gums, called plaque. If the plaque is not addressed, then over time it forms into a harder substance called tartar, which can't be removed with a toothbrush.
Gum Disease – Plaque and tartar buildup can then lead to gum disease. A few signs of this condition are swollen, red and puffy gums, bleeding, foul breath and dry mouth. When any of these symptoms is present, it is best to visit your Hillsboro dentist immediately.
Prolonged Neglect – If you go on for a period of time neglecting these problems, then severe tooth pain will eventually ensue. This is a sign that the tooth is decaying more, the nerves are exposed, and infection has possibly occurred.
The Practical Step for Fixing Your Tooth Decay
The most practical step to take after discovering these problems is to contact your dentist to schedule a visit. This will afford you the ability to get sound solutions and results, and not endure more suffering due to reliance upon a myth.
Feel reassured that your dentist is here to guide you through any troubled waters you may find yourself in regarding your oral health. And make sure to schedule six-month visits for checkups and cleanings to prevent any issues from becoming major.
About the Author
Dr. Brandon Kearbey graduated from Walla Walla University in 2001 with a bachelor degree in bio-engineering. He would then go on to graduate from Loma Linda University as a Doctor of Dental Surgery (DDS) in 2006. Dr. Kearbey is a member of the American Dental Association, Oregon Dental Association, and Omicron Kappa Upsilon (National Dental Honor Society). He practices at The Dentist at Orenco Station and can be reached for more information through his website.
Comments Off on Dentist in Hillsboro Weighs on the Legend of the Mysterious Tooth Worm
No Comments
No comments yet.
RSS feed for comments on this post.
Sorry, the comment form is closed at this time.