August 17, 2015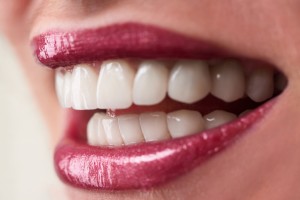 Missing teeth can be a real drag for your mouth. It just feels weird. If you do have missing teeth, you probably find yourself dragging your tongue through the open area where a tooth used to stand. A missing tooth is nothing new for our office. We've treated many patients who've dealt with missing teeth throughout their lives. We hear the same thing from our patients regarding missing teeth and how it keeps them from smiling. This is simply no way to live. Smiling, just like laughing, is highly contagious. We understand why anyone with missing teeth would want to hide their smile, but there are ways to bring that same smile to full beauty.
Dental implants are excellent choices for patients that are suffering with missing teeth. It isn't just the appearance of your smile that is at risk, your oral health is, too. Open spaces can lure bacteria in and keep it there for a long time. The longer bacteria sticks around, the greater a chance of an infection. Our office in Hillsboro, OR offers dental implants for all patients that want to do something about their missing-tooth problem. It's tooth replacement Hillsboro residents can receive for their missing teeth.

Teeth Don't Go Missing For No Reason
There are several reasons for why teeth just disappear. It's most often because of a dental emergency, or trauma, such as a tooth being accidentally knocked out or broken. Other times, past dental illnesses are to blame, like gum disease or a congenitally absent tooth. One or a combination of all of these can cause teeth to fall out.
Dental Implants Hillsboro Residents Can Enjoy
Dental implants bring strength, stability and proper functionality back to your mouth. Think about everything you can do with all of your teeth as compared to just a few. Everyday tasks that you had to mentally prepare for can now be completed like nothing happened at all. It'll become second-nature.
There are many benefits to receiving dental implants:
They blend in with your remaining teeth for proper color matching
They're permanent and will never fall out again
You can improve your bite with just one implant
Your jawbone is strengthened
Bone loss is a thing of the past
Dental implants can make a huge difference in the way you smile. Above all else, keeping your oral health in great shape is the most important goal. The better your oral health, the less time you spend time in the dental chair.
Schedule an Appointment
If you think you could benefit from dental implants, we'd love to hear from you! Drs. Brandon and Malinda Kearbey want to bring stability back to your mouth, and dental implants can help with that. We welcome all patients in Hillsboro, OR, including those of you outside of the area in Forest Grove, Beaverton, Cornelius, Rock Creek and beyond.
Comments Off on Smile Big Without the Embarrassment of Missing Teeth
No Comments
No comments yet.
RSS feed for comments on this post.
Sorry, the comment form is closed at this time.