June 18, 2015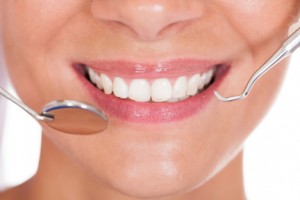 When you chip, crack, break, or loose a tooth, it can wipe the smile right off your face. A healthy, beautiful smile builds confidence, and makes a great first impression. When your smile is marred, you can feel the difference every time you smile, talk or chew. Don't live with the pain or embarrassment of damaged teeth, let the Dentists at Orenco Station make your smile look better than it ever has with our restoration dentistry services. In Hillsboro, OR, we provide restoration dentistry with a cosmetic dentistry mindset. Our dentists truly believe that restoration dentistry isn't complete until your smile is restored. That's why we use all porcelain crowns to repair lost, chipped or broken teeth. Call today to schedule an appointment.
Restorative Dentistry that Looks Cosmetic
Some dental practices view restorative dentistry as simply restoring the function of your teeth. The Dentists at Oreco Station thinks your smile is not restored until it looks great too. We have numerous restorative dentistry services that will leave you with a beautiful, natural looking and feeling smile. For chips, cracks, breaks, and lost teeth, our all porcelain crowns will put the smile back on your face.
Porcelain Crowns
If you've ever seen a person with a metal crown, you may be thinking, "I'd rather stick with this crack in my tooth." Fortunately for you, advances in dental technology make it possible for you to have a tooth that looks just like the original. Thanks to all porcelain crowns from the Dentists of Orenco Station, you and your dentist can be the only ones to know about your crown. A crown is placed on a tooth that has been cracked, chipped or broken so that the remaining tooth can be retained. A crown and bridge are used to fill the gaps between teeth when a tooth has been lost. This customized replacement helps your mouth retain its structure and looks great too.
All porcelain crowns look great, but they take more time than traditional metallic crowns and are less durable. The advantages definitely outweigh these minor inconveniences. With all porcelain crowns, your tooth will look just like the originally. Porcelain is a hypo-allergenic option for patients with metal allergies. You dentist can realign and correct the form of these caps after placing them for a perfect fit. Because they take up less space than thicker metallic crowns, they are best suited for patients with minimal spacing between teeth.
Ready to Let Us Crown You?
Weather you need to repair or replace a tooth with a crown, let the Dentists at Orenco Station do it right. Our dental experts will restore your tooth to its natural beauty with all-porcelain crowns that look and feel great. Call to schedule an appointment today in Hillsboro, OR. We welcome patients from our sister communities: Rock Creek, Cornelius, Forest Grove, Beaverton, and beyond.
Comments Off on Porcelain Crowns to Restore Your Smile
Older Posts »