October 17, 2014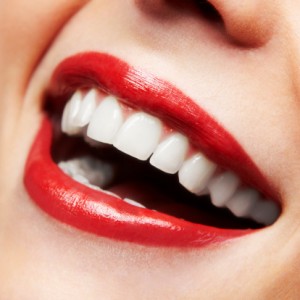 No matter who you are or what stage of life you're in, there's always an important day on the horizon. It could be a wedding day, a birthday or anniversary, a promotion or a reunion. Whatever your big day involves, you'll want to make sure you look your absolute best. But have you thought about your smile lately? Most people fail to realize how important a confident smile will be when that big day arrives. Although you know you should do something to correct your misaligned teeth, you may be reluctant because you don't want to deal with the hassle and embarrassment of traditional braces. Luckily, Drs. Brandon and Malinda Kearbey at The Dentists at Orenco Station offer ClearCorrect clear aligners, the innovation that eliminates the look and feel of metal braces.
Benefits of ClearCorrect Aligners
With ClearCorrect clear aligners, there are no wires or brackets to clean or tighten. They're made for people just like you, who want a faster, more efficient way to straighten their teeth. You don't have to wait any longer to get the smile you deserve. ClearCorrect clear aligners offer the following advantages:
Easy Adjustment– clear, custom-made, removable aligners that incrementally adjust teeth
Superior Clarity– virtually invisible and unnoticeable with a smooth surface finish that withstands clouding from wear
Easily Removable– no interruption to eating or routine brushing and flossing
Easy to Wear– custom fitted for irritation-free comfort with minimally invasive adjustments
ClearCorrect Aligners and Orthodontic Treatment in Hillsboro, OR
Today it's easier than ever to have your teeth corrected. While you're waiting for your big day, you can finally achieve the straight beautiful smile you've always wanted. Do yourself a favor and make an appointment with Drs. Brandon and Malinda Kearbey at Orenco Station Dental. We'll help you find the orthodontic treatment that's best for you. The Dentists at Orenco Station proudly serve patients throughout Hillsboro, OR, Forest Grove, Beaverton, Cornelius, Rock Creek and surrounding cities.
Comments Off on Get Ready for Your Big Day with ClearCorrect Aligners
No Comments
No comments yet.
RSS feed for comments on this post.
Sorry, the comment form is closed at this time.