May 17, 2015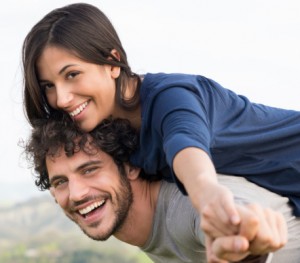 According to multiple studies and extensive research, people with straight, white teeth are considered more attractive and more personable. In addition, when questioned, more than half of Americans reported that a beautiful smile made its owner seem more charismatic, friendly, intelligent, and successful. If your smile is less than perfect and you're ready to make a new kind of first impression, consider porcelain veneers. At The Dentists at Orenco Station in Hillsboro, OR, Drs. Brandon and Malinda Kearbey offer a wide range of cosmetic dentistry services, including porcelain veneers.
Reclaim Your Confidence with Porcelain Veneers
A dental veneer is an ultra-thin, stain-resistant shell of porcelain that is meticulously crafted fit precisely over a natural tooth. Because the porcelain is shaded to match the color of natural tooth enamel, it blends seamlessly with the rest of your smile. Many of your favorite celebrities and performers have had porcelain veneers placed in order to create the perfect smile, including:
Hilary Duff
Tom Cruise
Zac Efron
Miley Cyrus
Victoria Beckham
Ben Affleck
Catherine Zeta Jones
Nicolas Cage
George Clooney
Demi Moore
Porcelain veneers are used to correct a wide variety of cosmetic imperfections, including:
Teeth that are unevenly spaced
Crooked or crowded teeth
Deep discoloration
Cracks or chips in enamel
Gaps between teeth
Teeth that are too short or misshapen
If you are unhappy with what you see in the mirror or in photographs of your smile, don't hesitate to take the first step toward a revitalized appearance with porcelain veneers. Our patients love the confidence that comes with the ability to smile whenever and wherever they like without fear of embarrassment. Finally, you can show off your pearly whites knowing that your smile is absolutely stunning.
Schedule Your Consultation
Discover the dramatic difference that porcelain veneers can make in your smile and in your everyday life. Contact our office today to schedule your visit with Dr. Brandon Kearbey and Dr. Malinda Kearbey. Our state-of-the-art dental practice in Hillsboro, OR warmly welcomes patients from throughout communities in the surrounding areas of Rock Creek, Cornelius, Forest Grove, Beaverton, and beyond. We genuinely look forward to helping you love your smile.
Comments Off on Transform Your Smile with Porcelain Veneers in Hillsboro, OR