March 17, 2015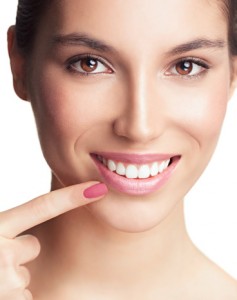 Do you have tooth discoloration concerns? If so, you're not alone. Teeth whitening is actually the most common cosmetic dentistry procedure. Our teeth may start out bright and white, but over the years our natural enamel can wear down, becoming more transparent and permitting the naturally yellow dentin of the inner tooth to show through. Our teeth can also stain from commonly consumed beverages like coffee, tea, soda, and wine. If you want to tackle your tooth discoloration for good, schedule a teeth whitening appointment with Drs. Brandon and Malinda Kearbey today. The Dentists at Orenco Station are highly skilled cosmetic dentistry specialists, now proudly restoring smiles daily throughout Hillsboro, OR, Forest Grove, Beaverton, Cornelius, Rock Creek, and the surrounding communities.
There are many over-the-counter teeth whitening products available today, but they all have trouble fulfilling their teeth whitening promises. Teeth whitening toothpastes don't contain the bleaching agents necessary to whiten your teeth. Other products, like whitening gels, strips, and rinses offer only diluted bleaching power. As such, it can take several weeks of daily use before you seen any significant improvement in the color of your teeth.
For a truly reliable teeth whitening solution, we offer professional in-office whitening treatment that can be completed in under an hour. You can walk in on your lunch break, and walk out with a dazzling new smile.
We also offer a convenient take home whitening solution with the KöR Whitening Deep Bleaching System. The KöR Whitening Deep Bleaching System is unique in that it increases your teeth's ability to absorb oxygen, and this oxygen actually dissolves stains. Take home teeth whitening comes with fully customized bleaching trays and professional strength whitening gel which can effortlessly whiten your teeth while you sleep, and typically takes about two weeks to complete.
Whether you prefer our chairside teeth whitening option, or our convenient take home solution, you will receive the whitening power you expect and deserve. Finally fulfill your bright smile wishes and schedule a teeth whitening appointment with Drs. Brandon and Malinda Kearbey today. The Dentists at Orenco Station are trusted cosmetic dentistry experts, now delivering quality care daily throughout Hillsboro, OR, Forest Grove, Beaverton, Cornelius, Rock Creek, and the neighboring areas.
Comments Off on Reliable Teeth Whitening Solutions from Drs. Brandon and Malinda Kearbey in Hillsboro, OR
July 10, 2014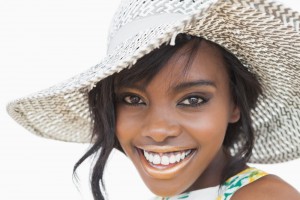 Feeling confident in your smile is one of the best feelings a person can have. Many people consider a smile a first impression, and when you are completely happy in the way you present yourself to people, it can induce a very satisfying, secure feeling. However, when you are not happy with your smile, it can definitely have the opposite effects. One reason why someone may be unhappy with their smile is because of the lack of shine! Have a beautiful, white smile is something that many people want and may think is too difficult to accomplish. Dr. Malinda Kearbey and Dr. Brandon Kearbey are able to give you the beautiful, white smile you have always wanted using teeth whitening at their Hillsboro, OR dental office!
There are many things that can affect the luminosity of your smile, such as genetics, certain medications, alcohol use, foods and beverages. The way we are able to help you achieve the shiny smile you want is by offering at-home teeth whitening and in-office teeth whitening using the Kör Whitening Deep Bleaching System. With in-office whitening, you get your bright results in about an hour, and go on with the rest of your day! Simple and convenient!
The at-home whitening is for patients that would prefer a more gradual change in their smile. We will create bleaching trays that are made to fit your mouth and your mouth only, and we will also supply you with the whitening gel. Simply fill the trays with the gel and wear them as you sleep. Overnight, the gel will pulverize stains sitting on your smile, and every day your teeth will get whiter and whiter. After about two weeks, you will see the full results! If you are curious as to how Drs. Kearbey are able to whiten your smile, contact our Hillsboro, OR dental office today, and we would love to help!
Call The Dentists at Orenco Station if you're ready to schedule your next appointment with Drs. Brandon and Malinda Kearbey. They are happy to care for patients from Forest Grove, Beaverton, Cornelius, Rock Creek, and beyond.
Comments Off on Celebrate Summer with Teeth Whitening!
April 4, 2013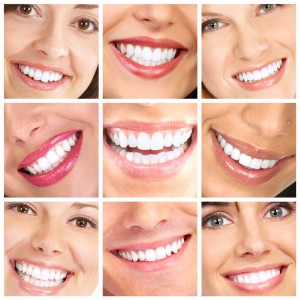 Do you wish you had a more beautiful, more confident smile? At The Dentists of Orenco Station, Dr. Brandon Kearbey and Dr. Malinda Kearbey can provide effective cosmetic care with some of today's best cosmetic dentistry services.
Dr. Brandon and Dr. Malinda commit themselves to advanced continuing education in the areas of cosmetic dentistry and reconstructive dentistry. They continue to be trained through Spear Education, a leader in the field. After many hours of study at home, Drs. Brandon and Malinda traveled to the Spear Center in Scottsdale, AZ for an intensive hands-on course. They are also involved in a local Spear Study Club that compliments the other aspects of this education.  Through this always ongoing process, they are able to provide you with the best possible care available.
Our services include:
Teeth whitening
Porcelain veneers
Smile makeovers
ClearCorrect
Using one or more of these, we can help you eliminate embarrassing stains, hide chips or cracks, and straighten misaligned teeth.
Of the cosmetic dentistry services we offer, teeth whitening is one of the most popular. That's partly because staining is something we all have to face. Many stains are caused by regular, everyday things like coffee, tea, red wine, or soda. Other things that can contribute include tobacco use, aging, and even some medications.
Dr. Brandon Kearbey and Dr. Malinda Kearbey offer two whitening solutions for Hillsboro patients to take advantage of: in-office and take-home teeth whitening. Both can deliver professional results in a way that's convenient for patients.
Porcelain veneers are also popular for their ability to whiten teeth, in addition to hiding flaws like cracks or chips. The porcelain veneers process takes at least two visits and yields results that look natural and will last for years to come with proper care.
Finally, ClearCorrect is both a restorative and cosmetic dentistry service that uses invisible braces to move teeth into their ideal alignment. With teeth correctly aligned, patients can enjoy improved confidence and better oral health.
Which Service Is Right for You?
Do you want to know more about a particular service? Dr. Brandon Kearbey and Dr. Malinda Kearbey would be happy to answer your questions. Following a consultation, they can also recommend a specific plan that will meet your personal needs.
Call The Dentists at Orenco to reserve an appointment and begin the consultation process. We're happy to serve patients from Hillsboro, Cornelius, Forrest Grove, Beaverton, and Rock Creek.
Comments Off on Our Hillsboro Cosmetic Dentistry Options