September 17, 2014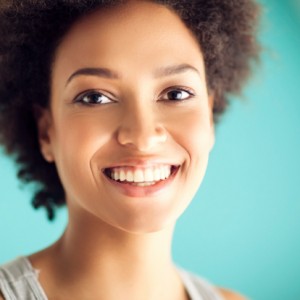 You may look at pictures of people in magazines or newspapers, and find yourself being envious of their perfect smiles. Feeling unhappy with your smile can cause a lot of self doubt in your overall appearance, and, surprisingly, can negatively affect the way you interact with the people around you. Though you may feel as though there is nothing you can do in order to accomplish your dream smile, there are many cosmetic dental procedures that are able to give you the amazing results you want! Dr. Brandon Kearbey and Dr. Malinda Kearbey are able to deliver amazing smile results to their patients every day using porcelain veneers at their Hillsboro, OR dental office.
Porcelain veneers are able to yield amazing results because they are able to completely revolutionize your smile in a relatively short amount of time. Porcelain veneers are able to cover many flaws within one's smile, including gaps, misalignments, cracks, chips, stains, and more! Being able to mask years of wear and tear on your smile, they are a wonderful option for those wanting to give themselves a completely new look!
The process begins with a consultation with one of our doctors. Having to evaluate the current condition of your smile, they will be able to tell you whether or not porcelain veneers are the right option for you. You will also be able to use that time to bring up any questions or concerns you may have about the procedure, as we want you to be as informed as possible throughout the entire process. We will make impressions of your smile, and send them to a dental lab to have your veneers custom made. As your veneers are being made, we will keep in mind your wants and needs for your new smile, as well as your facial aesthetic. When your veneers are ready, our doctors will place them and make them permanent with dental resin cement. At the end of the procedure, you are left with an entirely new smile you cannot wait to show off! If you would like the help of Drs. Kearbey with porcelain veneers, contact our office today!
Call The Dentists at Orenco Station if you're ready to schedule your next appointment with Drs. Brandon and Malinda Kearbey. They are happy to care for patients from Forest Grove, Beaverton, Cornelius, Rock Creek, and beyond.
Comments Off on Achieve A Perfect Smile with Porcelain Veneers
No Comments
No comments yet.
RSS feed for comments on this post.
Sorry, the comment form is closed at this time.