August 19, 2013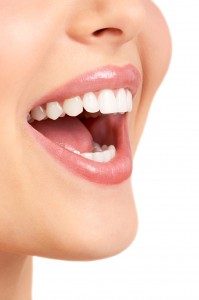 Every patient wants to have a smile they feel confident about. Unfortunately, not everyone is born with a smile that's naturally straight or white. That's why Dr. Brandon Kearbey and Dr.  Malinda Kearbey of The Dentists at Orenco Station offer porcelain veneers.
This cosmetic dentistry service is among the most popular offered today. With a few thin pieces of porcelain, the team at The Dentists of Orenco Station can help you transform a stained, misaligned, chipped, or cracked smile into one that looks naturally dazzling. What's more, the entire procedure can be completed in just two visits to our Hillsboro dental office.
What to Expect from a Porcelain Veneers Procedure
During the first of your two porcelain veneers visits, your doctor will take molds of your smile. We'll also talk to you about how you want your smile to look when we're all done. Then, our lab technicians will take the information we gather during that first appointment and use it to make customized veneers that will match the shade and shape of your natural smile.
On your second appointment, we'll reveal your finished veneers and affix them to the front of your smile. Then, with your transformed smile in place, you can go back to your normal schedule feeling more confident than maybe you ever have.
Call The Dentists at Orenco Station to ask us a question about porcelain veneers or schedule a consultation appointment. We're happy to create beautiful smiles for patients of Forest Grove, Beaverton, Cornelius, Rock Creek, and beyond.
Comments Off on Enhance Your Smile with Custom-Made Porcelain Veneers
No Comments
No comments yet.
RSS feed for comments on this post.
Sorry, the comment form is closed at this time.