November 27, 2013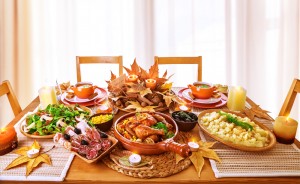 From all of us at The Dentists at Orenco Station, we want to wish you and your family a happy Thanksgiving. We hope you enjoy this special time with those who are closest to you. And we hope you enjoy all the great food the holiday has to offer. Your oral health is important, but just as important is knowing when to splurge a little.
Thanksgiving is the perfect day for that. Surrounded by loved ones and good food, the last thing you should be worrying about is whether or not to have that second slice of pumpkin pie. We do hope you'll remember to brush and floss later that day, but for the moment, just focus on having a good time and being thankful.
If you want to schedule an appointment after the Thanksgiving holiday, we would love to hear from you. Simply call our office to reserve an appointment or ask our helpful dental team a question. We serve patients from Hillsboro, Forest Grove, Beaverton, Cornelius, and Rock Creek.
Comments Off on Happy Thanksgiving!
No Comments
No comments yet.
RSS feed for comments on this post.
Sorry, the comment form is closed at this time.