June 4, 2013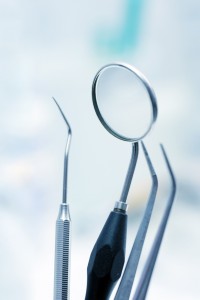 Gum disease is one of the most common oral health conditions facing patients. According to some estimates, as much as 80% of American adults have some form of the disease. But gum disease isn't just an oral health concern. Recent medical studies have also connected it to health conditions in other parts of the body, including heart disease, stroke, Alzheimer's, preterm birth, and more.
What does this mean for you and your family?
It means that regular checkups with The Dentists at Orenco Station should be a priority. During a checkup, Dr. Brandon Kearbey or Dr. Malinda Kearbey will look closely at the soft tissues of your gums and at your teeth to see if there have been any changes in your oral health. Symptoms of gum disease include bleeding or swollen gums and discoloration.
If our Hillsboro dental team finds any sign of gum disease, we'll help you treat it with a personalized periodontal therapy treatment plan. There are many effective periodontal therapies to treat symptoms of gum disease, including deep cleaning, which combines scaling and root planning. During your appointment with Dr. Brandon Kearbey or Dr. Malinda Kearbey, we'll talk to you about your treatment options and explain how each aspect of periodontal therapy works. We can also answer any questions you might have about your care.
Have you noticed any changes in your gums recently? Call The Dentists at Orenco Station today to reserve your consultation on periodontal therapy. We serve patients from Hillsboro, Forrest Grove, Beaverton, Cornelius, Rock Creek, and beyond.
Comments Off on Periodontal Therapy for Hillsboro and Beyond
No Comments
No comments yet.
RSS feed for comments on this post.
Sorry, the comment form is closed at this time.