October 28, 2016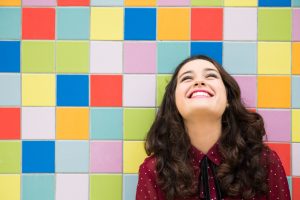 You're walking through the weekend farmer's market and your senses are awash with the vibrant colors and fresh smells. Everything looks bountiful and the different booths all have something special to share. You see a particular batch of apples that catches your eye. Maybe you could bake them into a pie, or just eat one when you get home. What type are they? You want to go ask the farmer, but you've always been a little anxious about talking to strangers because you don't feel very confident about your smile. Your teeth are chipped and discolored. You don't want to spend weeks at the dentist getting everything fixed, so you've waited. You don't need to wait for your smile anymore. Now you can get porcelain veneers in Hillsboro from The Dentists at Orenco Station. Here are some common questions most people have.
1. What Are Porcelain Veneers?
Porcelain veneers are extremely thin ceramic shells that are fitted to the front of your teeth in order to improve their overall appearance. They are bonded using a composite resin that is specially colored to match your teeth and blend seamlessly. The porcelain material is strong, durable, and stain-proof. This means not only is your smile revitalized cosmetically, but functionally as well. Simple brushing and flossing can see them last up to 20 years.
2. What Can They Do?
Porcelain veneers hold the distinction of being able to fix a variety of cosmetic issues with one simple procedure. They have been show to address:
Chipped, cracked, or broken teeth
Discolored teeth
Slightly misaligned teeth
Obvious gaps
If you tried to fix each of these problems with a different procedure, it would be expensive and time consuming. Porcelain veneers enable you to maximize your results with minimal time. They are known as the "facelift of dentistry" because they can completely makeover your smile.
3. What is the Procedure Like?
The procedure to get porcelain veneers is painless and can be completed in as little as two visits. They are highly customizable, so you can get either a dramatic or subtle result. It all starts with visiting your Hillsboro dentist so you can both discuss what you want your smile to look like. Once that has been decided, Dr. Brandon or Malinda Kearbey will prepare your teeth by removing a small portion of your natural enamel. This will help make room for your new veneers. They will then take an impression of your teeth and send it to a lab that will fabricate your veneers. Upon your second visit, the veneers will be fitted to your teeth and any adjustments will be made if necessary. After that, you can now enjoy your new smile!
Want To Know More?
If you still have questions about porcelain veneers and what they can do for you, please give us a call today. We're always happy to talk with you about how we can make your smile look the best it ever has.
Comments Off on 3 FAQS about Porcelain Veneers in Hillsboro
No Comments
No comments yet.
RSS feed for comments on this post.
Sorry, the comment form is closed at this time.