December 30, 2013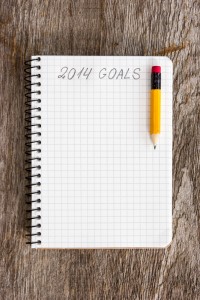 Even though 2014 isn't here just yet, it's never too soon to start thinking of goals for your smile. After all, people routinely set other kinds of goals at the start of a brand new year. Why not include your oral health?
Maybe your goal is a simply to see Dr. Brandon Kearbey or Dr. Malinda Kearbey on a more regular basis. Regular dental exams and professional cleanings are the foundation for good oral health. It will be easier for our Hillsboro dental team to keep your smile healthy when we can see you twice a year for regular checkups.
Another common goal patients have, besides coming in on a more regular basis, is transforming the way their teeth actually look. Drs. Brandon and Malinda Kearbey can create dazzling results using teeth whitening and porcelain veneers, two very effective cosmetic dentistry services. What's more, when combined with treatment for cavities, misalignment, or missing teeth, patients can look forward to an even more dazzling transformation.
Your final treatment plan will depend entirely on your needs. During a consultation appointment, Drs. Brandon and Malinda Kearbey will assess your health and talk to you about the changes you'd like to make. How you feel about the health and appearance of your teeth truly matters to us. We want to not only help you achieve optimal oral health but also a smile that fills you with a sense of confidence and good wellbeing.
Call The Dentists at Orenco Station today to reserve your first appointment of 2014. We offer personalized general, cosmetic, and restorative care to patients from Hillsboro, Forest Grove, Beaverton, Cornelius, Rock Creek, and beyond.
Comments Off on What Are Your Smile Goals for 2014?
No Comments
No comments yet.
RSS feed for comments on this post.
Sorry, the comment form is closed at this time.