January 29, 2014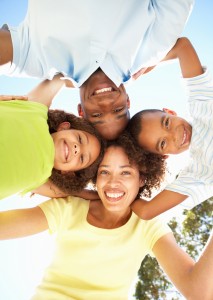 A common question for any dentist is: How often should I come in for checkups and cleanings? The answer might surprise you. While you only need to see your primary care doctor once a year, it's a good idea to see your dentist twice a year. Why so often? Because common oral health issues like tooth decay and gum disease can develop quickly and easily. And it doesn't matter how old the patient is—children are just as susceptible to these conditions as adults.
That's why Dr. Brandon Kearbey and Dr. Malinda Kearbey are proud to put family dental care at the center of what they do. With a checkup and cleaning twice a year, our friendly, experienced Hillsboro team will help you and your little ones watch for signs of decay, gum disease, TMJ dysfunction, and even oral cancer. We can also remove bacteria, plaque, and tartar above and below the gum line with a professional cleaning.
What's more, our helpful Hillsboro dental team can also talk to you about taking care of your smile at home. Regular brushing and flossing are important; they can do a lot to protect your teeth from gum disease and tooth decay in between visits, though even the best homecare routine isn't a substitute for a professional cleaning.
And what if we find something during your visit with us? Dr. Brandon Kearbey and Dr. Malinda Kearbey are happy to put together a customized plan to help you. We offer a great range of today's best general, cosmetic, and restorative services.
Do you need to schedule your first appointment for yourself or your child? Call The Dentists at Orenco Station today for an appointment. Dr. Brandon Kearbey and Dr. Malinda Kearbey serve families from Forest Grove, Beaverton, Cornelius, and Rock Creek.
Comments Off on Improve Your Entire Family's Smile In 2014 with Family Dental Care
No Comments
No comments yet.
RSS feed for comments on this post.
Sorry, the comment form is closed at this time.